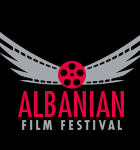 2014 Albanian Film Festival
Thursday, October 02, 2014 -
Thursday, October 09, 2014
Reserve Tickets
Please click the ticket icon above for tickets and information.  Tickets will not be available at SVA Theatre in advance of the Festival.
Our Albanian heritage and culture make us proud. Our mission is to help artists tell the story of Albanian struggles and greatness.
For the third consecutive year the Albanian Artists Association is bringing to New York City quality cinematic works that, through stories of happiness, pain, success and endurance, show the spirit of our people to audiences in North America and around the world.
Our goal is to celebrate and create greater awareness of the Albanian cultural identity through:
Showcasing Albanian artistic talents, history, culture and lifestyle,
Highlighting and promoting the success of famous and inspiring Albanians,
Connecting Albanians in New York, the United States and around the world to each other and to visionary artists from the US and other great countries and cultures.
OUR BACKGROUND
The Albanian Artists Association was born in 2012. That year, the first Albanian Film Festival (AFF) ran 100 films, in celebration of the 100th anniversary of Albanian independence.
Albania declared its independence from the Ottoman Empire on November 28th, 1912 and became a parliamentary state. Radical artistic change occurred as a result of the liberation: Albanian art and culture experienced a patriotic renaissance.
Each year, the AFF commemorates this artistic liberation and today's flourishing Albanian culture by exploring the expression of visionaries through film.
Each year, several jury and audience awards are given for different categories of filmmaking, such as short movies, feature films and documentaries.