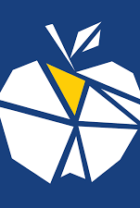 2019 Bosnian-Herzegovinian Film Festival
Wednesday, April 10, 2019 -
Saturday, April 13, 2019
The Bosnian-Herzegovinian Film Festival (BHFF) is an exciting showcase for contemporary Bosnian-Herzegovinian cinematography, and films with Bosnia and Herzegovina as their theme. Each year, BHFF brings a colorful tableau of Bosnian and Herzegovinian stories to diverse New York City audiences. Over the years it has grown from a simple film revue event to a New York City institution; its audience includes people with Bosnian heritage, people from other Balkan expatriate communities, as well as a wide cross-section of all New Yorkers who cherish international and independent film productions.
BHFF films explore the multifaceted character of Bosnia-Herzegovina, including portrayals of its beauty, hospitality, rich arts, history, and culture, as well as analyses of contemporary challenges faced by its people. The festival also strives to promote film arts and film production in Bosnia-Herzegovina, and to explore well as the country's film arts background and history.
In addition to its rich and powerful film programming, BHFF also explores the less visible aspects of the filmmaking process in a series of special events, including filmmaker Q&As, panel discussions, and social events. By providing a platform for audience members to interact with filmmakers, BHFF brings forth the beauty of and challenges within filmmaking, and contributes to a better understanding and appreciation of film arts and the power of visual storytelling.
Visit https://www.bhffnyc.org/ for more information.