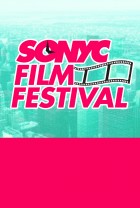 2nd Annual SONYC Film Festival
Saturday, June 18, 2016 10:30 am
The 2nd Annual SONYC Film Festival will take place at SVA Theatre on June 18th, 2016.
The SONYC Film Festival celebrates New York City's youngest and best filmmakers from all SONYC middle school after-school programs. We encourage all participants/film groups to pick up a camera and capture their vision to produce their short film for a chance to WIN BIG , HD video camera, movie tickets, a full scholarship to filmmaking camp at Automatic Studios, and more. Last year, nearly 250 short films were received and we hope to top that number this year. The festival is open to all participants of SONYC, their families, and supporters of COMPASS/DYCD programs.
Stay tuned to this page for further updates and ticket information.