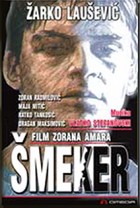 30th Anniversary Screening of "Å MEKER"
Wednesday, April 27, 2016 6:00 pm
Zoran Amar and the BFA Film department present a 30th anniversary digitally-restored screening of the film "Å meker".
Doors will open for a brief pre-screening reception at 6:00PM, and the film will begin at 6:30PM.  A Q&A and post-screening reception will follow.
Free and open to the public.  No RSVP required.