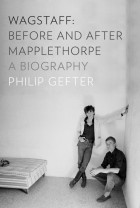 A Conversation with Philip Gefter
Monday, November 17, 2014
Beatrice Theatre
7:00 pm
Program Update: Edmund White is unable to participate as planned.
Author of the recently published Wagstaff: Before and After Mapplethorpe (Liveright, 2014) Philip Gefter discusses photographer Robert Mapplethorpe, the collector Sam Wagstaff, and the influence of the "gay sensibility" in photography.
The talk is followed by a book signing.
This event is free and open to the public.
Presented by BFA Photography and Dear Dave.