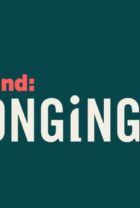 Brandstand: Belonging
Friday, November 15, 2019 6:00 pm
Reserve Tickets
Each day we wake up to a rapidly changing world. Seismic shifts are unfolding in identity, politics, climate change and technology – fundamentally reshaping a society that is hyper-connected yet increasingly fragmented.
Belonging has become a conspicuous choice , forcing us to reconsider who we are, what sets us apart, and where we fit.
Through the lens of belonging, Brandstand 2019 will investigate the conditions for connection in a dynamic landscape – and what they mean for our work as creatives, activists, community members, and professionals.
Through a series of talks with a panel of expert speakers, Brandstand 2019 explore diverse cultural, creative, and economic perspectives on belonging in an engaging format designed to provoke discussion and debate.
Brandstand is presented by the alumni network of the School of Visual Arts Masters in Branding program.
For tickets click here.