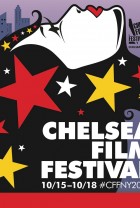 Chelsea Film Festival 2015
Thursday, October 15, 2015 -
Sunday, October 18, 2015
Reserve Tickets
Chelsea Film Festival is an international festival presenting the work of emerging filmmakers. It is competitive, with separate categories defined by continent and a final prize. Feature length films from all categories (dramatic, documentary, animated, experimental, etc.) are chosen according to their quality and artistic vision. The theme of this year is "Women in Film & Media". Films are selected by the Chelsea Film Festival Selection Committee.
For tickets and more information, visit http://chelseafilm.org/ or follow the ticket link above.
Contact [email protected] with any questions.