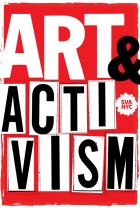 ContinuEd: Art and Activism
Wednesday, September 05, 2018 6:30 pm
Reserve Tickets
Please join us for our second annual Art & Activism event at SVA Theatre, presented by School of Visual Arts, Division of Continuing Education.
Five celebrated artists across various disciplines will appear and talk about their particular form of Art & Activism as it relates to social justice.
Announcing this year's speakers:
• Comedians Scott Blakeman and Negin Farsad from Stand Up for Peace, a performance based organization promoting conflict resolution through comedy
• Photojournalist Kathy Shorr, author of SHOT:101 Survivors of Gun Violence in America, which focuses attention on the stories of those whose lives have been forever changed by the trauma they experienced
• Writer Jake Halpern and illustrator Michael Sloan, Pulitzer Prize-winners for "Welcome to the New World," a visual narrative of a Syrian refugee family's desperate journey to America.
Hosted by Billboard Award-winning media personality Valerie Smaldone
Plus, prior to the event, artist Andrew Castrucci will conduct a silkscreening demonstration of an image illustrating the escalating opioid crisis in New York. And featuring the work of portrait photographer Tiffany Smith in the lobby.
Free Admission
Doors open at 6 PM. Presentation begins at 6:30-8:30 PM, Reception to follow.
Check out Art and Activism page for a full list of courses designed to nurture your activist spirit this fall.