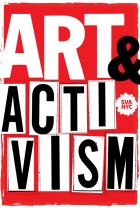 ContinuED: Art & Activism
Wednesday, September 06, 2017 6:30 pm
ContinuED: Art & Activism
Hosted by the SVA Division of Continuing Education
Moderated by media personality, live event host and producer, Valerie Smaldone
Please contact [email protected] to RSVP.
In response to the unfolding stories of our present, artistic expression is both an archive of our times and a projection of possible futures. Please join the SVA Continuing Education community for an evening of interdisciplinary response to our uncertain times.
Presenters:
Steve Brodner is an acclaimed satirical illustrator and caricaturist who has worked for publications in the US since the 1970s. He is a regular contributor to GQ, The Nation, Newsweek, The Washington Post, and The Los Angeles Times and has had art journalism appear in most major magazines and newspapers in the United States, including Rolling Stone, The New York Times, The New Yorker and The Atlantic.
Nancy Giles is an actress, comedian and news commentator known for her ongoing role on the Emmy Award-winning CBS News Sunday Morning. She has appeared in numerous television theatre productions and is a frequent guest on The Today Show, The Joy Behar Show, and The Last Word with Lawrence O'Donnell.
Ed Woodham has been active in community art, education and civic interventions across media and culture for more than 25 years. He is a visual and performance artist, puppeteer, curator and founder and director of Art in Odd Places, a public art project based in New York City focused on public interventions.