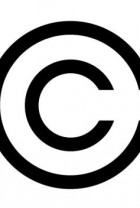 An Evening with David Duchovny
Monday, April 28, 2014
Silas Theatre
7:00 pm
Reserve Tickets
The Center for Communication presents two-time Golden Globe Winner, David Duchovny — known for portraying colorful characters who are, above all, memorable. Whether on film, TV, or the stage, he has a knack for conveying inner truths and complexities behind his roles. Duchovny's star turn as Fox Mulder on The X Files helped to make it the longest running science-fiction series in U.S. history. And as Showtime's hit series Californication launches its 7th (and final) season, the hard-drinking, womanizing novelist Hank Moody will be laid to rest. Find out what he's up to next.
David Duchovny was born and raised in New York City. He was on the road to earning his Ph.D. in English Literature when, to his family's eternal disappointment, he began acting. Subsequently, Duchovny emerged to become one of the most highly acclaimed actors in Hollywood. Duchovny recently starred in the films LOUDER THAN WORDS directed by Anthony Fabian and PHANTOM directed by Todd Robinson. He recently completed production on the seventh season of Showtime's hit "Californication" for which he won the Golden Globe in 2008 for Best Actor in a Comedy Series. From 1993-2002, Duchovny starred in Fox's Television's monster hit "The X-Files," which earned him a Golden Globe Award for Best Actor in a Drama Series and three Emmy nominations for Outstanding Actor in a Drama Series. Duchovny also has written and directed multiple episodes of tv and one film, HOUSE OF D. He bats right and throws right.
Moderator: Adam J. Natale, Director, SVA Theatre.  Adam joined SVA in late 2012 after overseeing partnerships and programming for the arts service organization Fractured Atlas for close to seven years, helping grow the organization from 2,000 to 25,000 members during his tenure. He has spoken at several arts conferences, including Theatre Communications Group, South By Southwest, National Performing Arts Convention, and Sundance Film Festival, amongst others. Prior to Fractured Atlas, Adam served the Theater & Musical Theater disciplines at the National Endowment for the Arts. He is a former member and chair of Americans for the Arts' Emerging Leader Council, a former Associate Producer with the New York Musical Theatre Festival, and was awarded the American Express Emerging Leader Award in 2012. He is a freelance theatrical director and serves on the boards of Red Bull Theater and the Association of Teaching Artists.
This event is free, but is open only to students and professors (from any school).  If you are not faculty or a student and registered before that information was posted, your registration is still valid.  However, registration does not guarantee a seat, and the event is first-come, first-served, so arrive early!  Doors will open at 6:30PM.
Please register by clicking here or on the ticket icon above, or by emailing [email protected].