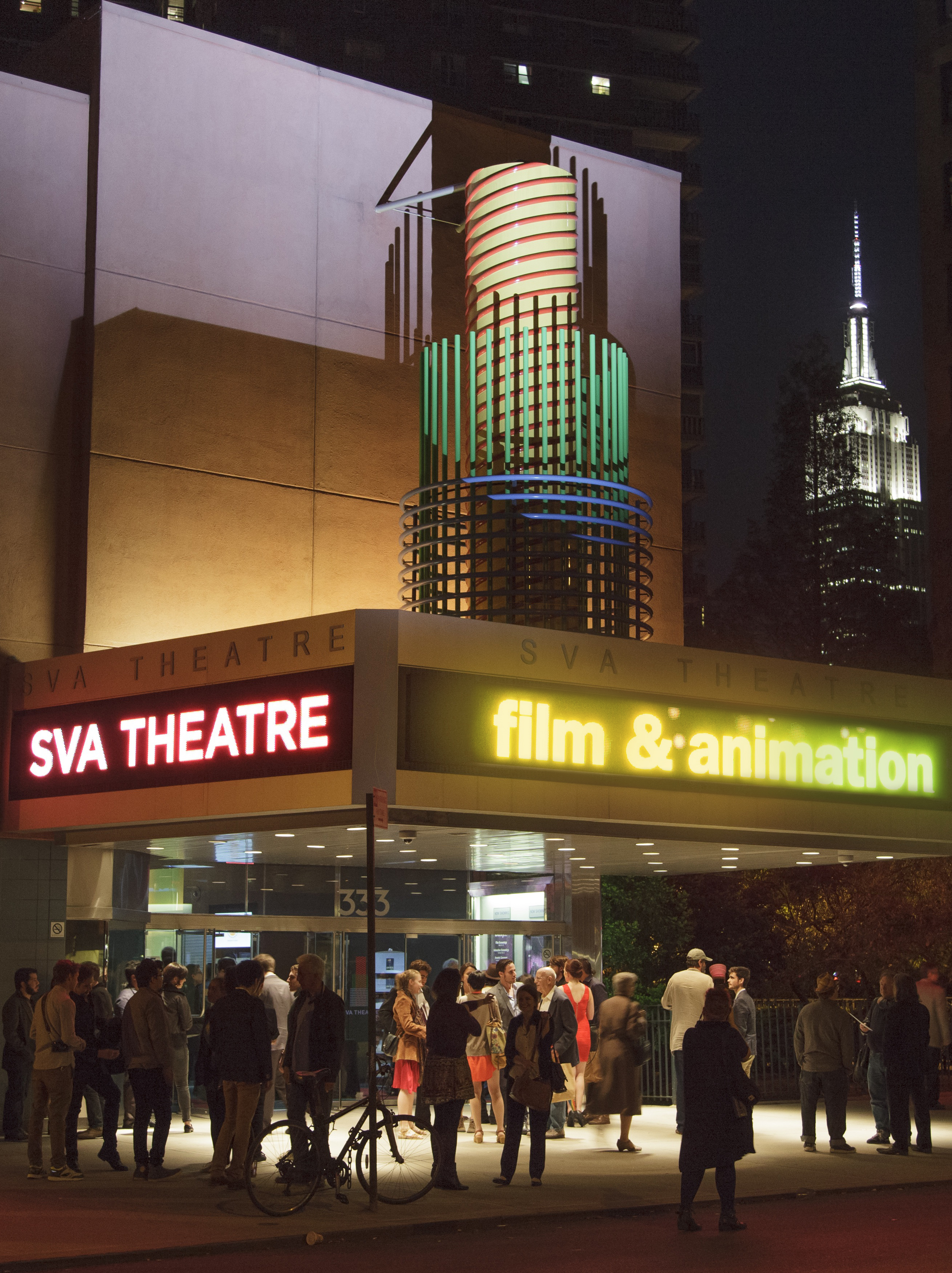 26th Dusty Film & Animation Festival
Saturday, May 09, 2015 -
Tuesday, May 12, 2015
Reserve Tickets
The 2015 Dusty Outstanding Alumni Award recipients were:
Daniel Minahan, BFA 1987 Film and Video
(Game of Thrones, True Blood, Marco Polo)
Alex Kupershmidt, BFA 1982 Film and Video
(The Lion King, Lilo & Stitch, Frozen)
Since 1990, the School of Visual Arts' Dusty Film & Animation Festival has become one of the world's foremost events to discover exceptional new talent in film and animation. The Dusty Film & Animation Festival gives BFA Film & Video and BFA Animation thesis students the unique opportunity to exhibit their work to industry professionals, family and friends. The festival culminates in our eminent Dusty Awards, attended by celebrities and distinguished guests from the film and animation industries.
This year's Dusty Awards presenters were: Academy Award nominee and Golden Globe winner, actor Kathleen Turner (Body Heat, Romancing the Stone, The War of the Roses), director Mary Harron (American Psycho, I Shot Andy Warhol, The Notorious Bettie Page), producer/director Daniel Minahan (Game of Thrones, True Blood, Marco Polo), Academy Award winner writer/director Alexander Dinelaris (Birdman: Or The Unexpected Virtue of Ignorance, The Year of the Monarchs), Academy Award nominated documentary filmmaker Deborah Dickson (LaLee's Kin: The Legacy of Cotton, The Education of Gore Vidal), cinematographer Martin Ahlgren (House of Cards, Power, Aziz Ansari: Buried Alive), Academy Award winner Chris Newman (The Exorcist, Amadeus, The English Patient), Emmy Award winner Jesse Averna (Sesame Street, SyFy's 12 Monkeys), writer/director Andre Degas (Condition Red, First Coda), animator Alex Kupershmidt (The Lion King, Lilo & Stitch, Frozen), director/producer Chris Prynoski, founder, Titmouse Animation Studios (Metalocalypse, The Venture Bros. and Beavis and Butt-head Do America), IFP program manager, producer Zach Mandinach and New York Women in Film & Television president Alexis Alexanian.
You can also find us on our website at dusty.sva.edu, and on Facebook and Twitter.