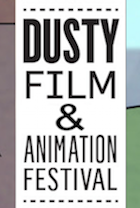 29th Dusty Film & Animation Festival
Friday, May 04, 2018 -
Tuesday, May 08, 2018
The 2018 Dusty Outstanding Alumni Award recipients have been announced! 
Since 1990, the School of Visual Arts' Dusty Film & Animation Festival has become one of the country's foremost events to discover exceptional new talent in film and animation. The Dusty Film & Animation Festival gives BFA Film and BFA Animation thesis students the unique opportunity to exhibit their work to industry professionals, family and friends. The festival culminates in our eminent Dusty Awards, attended by distinguished guests from the film and animation industries.
Animation screenings
Friday, May 4

Film screenings
Saturday, May 5 – Sunday, May 6
All screenings are free and open to the public.
Due to Commencement, there will be no screenings on Monday, May 7
Dusty Awards
Tuesday, May 8 at 6:30pm (doors open at 6pm)
Live Stream the Dusty Awards at: dusty.sva.edu
RSVP to the Dusty Awards @ [email protected]
We invite you to share in this event.