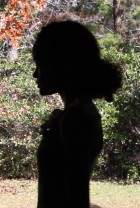 "Endo What?" World Premiere
Wednesday, March 16, 2016 7:00 pm
Reserve Tickets
Join the filmmakers along with experts, advocates, patients & special guests for the world premiere of the documentary film ENDO WHAT. An exciting night not to be missed!
Tickets are available on the above link.
6:00-7:00 – Wine reception
7:00-8:00 – Film
8:00-9:00 – Discussion and Q&A with filmmaker Shannon Cohn & special guests.
Synopsis:
A new feature documentary that sets out to demystify endometriosis, a systemic, often debilitating disease that affects at least 1 in 10 women globally. Because of the dismissal of endometriosis (or "endo") as "women troubles" historically, the disease has become a nightmare of misinformation, taboos and problematic hit and miss treatments that fail to take into consideration the multi-faceted, stubborn nature of the disease.
World-renowned physicians, researchers and practitioners weigh in to paint the most accurate, complete picture of the disease to date, exploring its history, believed causes, treatment options and coping mechanisms. The film seeks to create order amid the complex data and conflicting opinions that inevitably accompany a puzzling disease that no really knows what causes & no one really knows how to cure. With a solid foundation of knowledge, the hope is that both women and the medical community are better equipped and empowered to finally end the vicious cycle of delayed diagnosis and ineffective treatments that needlessly destroys countless lives.