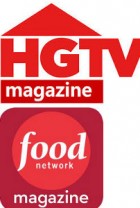 Food Network & HGTV Magazine: Finding Multi-Platform Success
Monday, November 24, 2014
Silas Theatre
6:30 pm
Hear from the creative minds behind these exciting magazines, inspired by TV's hottest global brands. HGTV Magazine is a fresh, new lifestyle glossy full of insider tips and DIY advice from its trusted experts. Food Network Magazine takes you behind the scenes with its network stars and celebrity chefs to learn their secrets. Join us to find out how it all comes together beautifully on the page — and what it takes to land your dream job.
Featuring Maile Carpenter, Editor-in-Chief, and Ian Doherty, Art Director, Food Network Magazine; and Sara Peterson, Editor-in-Chief, and Ridge Carpenter, Art Director, HGTV Magazine.
Moderated by Adam J. Natale, Director, SVA Theatre.
Presented by Center for Communication.  Free and open to all high school and college students and faculty.  No RSVP required.