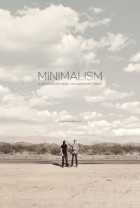 "Minimalism" New York Premiere
Sunday, May 01, 2016 7:00 pm
Reserve Tickets
Minimalism: A Documentary About the Important Things examines the many flavors of minimalism by taking the audience inside the lives of minimalists from all walks of life.
From minimalist architects, designers, and musicians, to businessmen, authors, and minimalist families, this film explores various recipes for how to live a more meaningful, deliberate life. Not a perfect life, not an easy life""a simple one.
Before our documentary hits theaters on May 24, 2016, Joshua and Ryan will visit fourteen cities to premiere the film in front of a live audience. At each event they will give a brief talk, and then show the documentary in its entirety. After the film they will record a live version of "Ask The Minimalists" for their podcast.
Tickets are available on the above link, or visit http://minimalismfilm.com/ for more details.