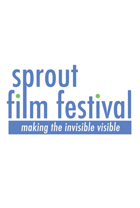 2015 Sprout Film Festival
Saturday, May 30, 2015 -
Sunday, May 31, 2015
Silas Theatre
Reserve Tickets
The Sprout Film Festival's mission is to inspire audiences, promote inclusion and support transformative filmmaking as an integral part of social change. This unique event, which focuses exclusively on films that celebrate the diverse lives and creativity of people with intellectual and developmental disabilities (I/DD), strives to challenge assumptions and breakdown stereotypes. By introducing powerful, thought-provoking films from around the world to new and ever-more inclusive audiences, we hope to promote greater acceptance, celebrate difference and light the spark to help make the invisible, visible.
The Sprout Film Festival was founded in 2003 and is programmed and supported by Sprout, a New York City based non-profit organization dedicated to bringing innovative programming to individuals with I/DD.
Tickets are available for purchase beginning May 1st.  To purchase tickets, visit: www.sproutfilmfestival.org
For more information on the Sprout Film Festival, call 212-222-9575.