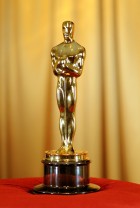 The 2014 Oscar-Nominated Short Films
Saturday, February 14, 2015 10:30 am
Reserve Tickets
Oscar Celebrates!
The Academy of Motion Picture Arts and Sciences and School of Visual Arts present the 2014 Oscar-nominated Animated, Live Action, and Documentary Short Films!
Saturday, Feburary 14th, 2015
10:30AM Animated & Live Action Short Films
3:30PM   Documentary Short Subject Films
Q&A's with select nominees will follow each group of five nominated short films.
Tickets on sale Wednesday 1/28/15 at 10:00AM.
Advance tickets will only be available online through Eventbrite and will not be on sale at the box office. Please be advised, these screenings sell out quickly!
The box office will open approximately one hour prior to each screening for rush ticket sales, depending on ticket availability. Rush tickets are $5 each — cash only — and there is a limit of two per person.
Please note: There are no refunds or exchanges. Late seating is at the discretion of management. There is a six ticket limit per person, per screening, per purchase. Guests with tickets to both screenings must exit the Theatre following the first screening and re-enter for the second screening.
More information on the screenings and nominees will be displayed here once the 87th Annual Academy Award nominations are announced on Thursday 1/15/15, in anticipation of the Oscars ceremony on Sunday 2/22/15.
Animated Short Films 10:30AM
The Bigger Picture
Me and My Moulton
The Dam Keeper
A Single Life
Feast
Q&A (beginning at approximately 11:20AM) Featuring: Patrick Osborne (Feast)
Live Action Short Films
(immediately following the first Q&A, and beginning at approximately 11:30AM)
Butter Lamp (La Lampe Au Beurre De Yak)
Parvaneh
Aya
Boogaloo and Graham
The Phone Call
Q&A (beginning at approximately 1:30PM) Featuring: Oded Binnun & Mihal Brezis (Aya); Hu Wei & Julien Ferét (Butter Lamp)
Documentary Short Subject Films 3:30PM
Our Curse
The Reaper (La Parka)
White Earth
— ten-minute intermission —
Joanna
Crisis Hotline: Veterans Press
Q&A (beginning at approximately 6:30PM) Featuring: Aneta Kopacz (Joanna); Ellen Gossenberg Kent & Dana Perry (Crisis Hotline)
Please note, Q&A participants are subject to change.