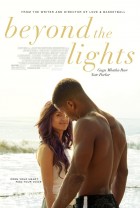 Urbanworld Film Festival Opening Night: "Beyond the Lights"
Thursday, September 18, 2014 7:00 pm
Reserve Tickets
The Urbanworld Film Festival, founded in 1997 by Stacy Spikes, is the largest internationally competitive festival of its kind.
The five-day festival includes narrative features, documentaries, short films, spotlight screenings and events, live staged screenplay readings, the Urbanworld Digital track focused on digital and social media panels and workshops, and Urbanworld Music, which highlights emerging talent in live performances during after party events. The Urbanworld Film Festival is an initiative of the Urbanworld Foundation Inc., a nonprofit organization that endeavors to consistently manifest its mission of redefining and advancing the presence and impact of the multicultural community in cinema and cross-platform media. By implementing initiatives that actively support and develop content creators of color, Urbanworld significantly contributes to the evolution of the media and entertainment landscape and the diversity that it reflects.
Opening Night Screening and Q&A with the director and cast: Beyond The Lights, Directed By Gina Prince-Bythewood
Synopsis: Noni is the music world's latest superstar. But the pressures of fame have Noni on the edge"until she meets Kaz Nicol, a promising young cop and aspiring politician. Can Kaz's love give Noni the courage to find her own voice and become the artist she was meant to be?
Tickets are available by clicking the ticket icon above.  Note: Please arrive 45 mins before showtime. Reserved Seating will be released 15 before showtime.