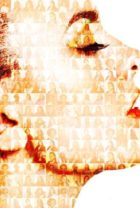 Women & Wealth
Thursday, April 18, 2019 6:00 pm
Reserve Tickets
Women & Wealth presents "I AM EVERY WOMAN." This event empower, connect, inspire and educate our attendees. Individuals from many different backgrounds and industries come together to connect with others that are seeking to grow personally and professionally.
The I AM EVERY WOMAN event will give the attendees a forum to network with other like minded individuals, learn how to build and protect their wealth and learn from women at the top in different fields, to gain the confidence to know that, they CAN have and do it all!
For more information and tickets, click here.