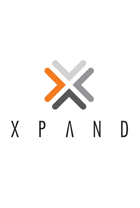 Xpand 2016
Monday, December 05, 2016 6:30 pm
Reserve Tickets
The vast majority of current art school students are unaware of the many employment opportunities available to them if they are proficient in 3ds Max as well other 3d apps they already know. Numerous studios working in the VFX industry as well as Advertising, Architectural Visualization and Gaming/VR in the NYC area have production pipelines built around 3ds Max.
The goal of Xpand is to raise awareness in young, up and coming artists of the amazing work being done by these and other local studios, and of the opportunities available to them if they add 3ds Max to their artistic skillset.
We would like to invite you to join us for our free Xpand event on Monday, December 5th to see what eight of the most successful local studios have been working on, and find out how they do it and most importantly how you might be able to work for them in the future. You do not need to be familiar at all with 3ds Max to attend our event.
Our guest speakers for Xpand hail from some of the most respected and successful studios, spanning a variety of industries that range from Visual Effects to Architectural Visualization to Commercials to VR. Come meet the people behind some of the field's best work and find out how you could be working with them in the future.
After the main studio presentations join us for the Xpand Reception, the heart of the Xpand event. Enjoy some food and drink while checking out some of the latest toys from our sponsors, while getting a chance to meet face to face with the decision makers from the featured studios and find out how best to prepare for a job working on their future projects. Here is where you can connect on a human level with some of New York's top creatives and make an impression in a way that cannot be equaled via the internet.
To find out more and to register, click the ticket icon above or visit our website at www.xpandevent.com.
Space is limited so reserve your seat soon.